Welcome To The Red Apple Cafe, 
Where Every Meal Is A
Culinary Adventure…
We are a cozy and welcoming cafe located in the heart of Fresno CA, offering a delicious and diverse menu for breakfast and lunch. From classic breakfast dishes like pancakes and eggs benedict to mouthwatering sandwiches and salads, our menu has something to please every palate.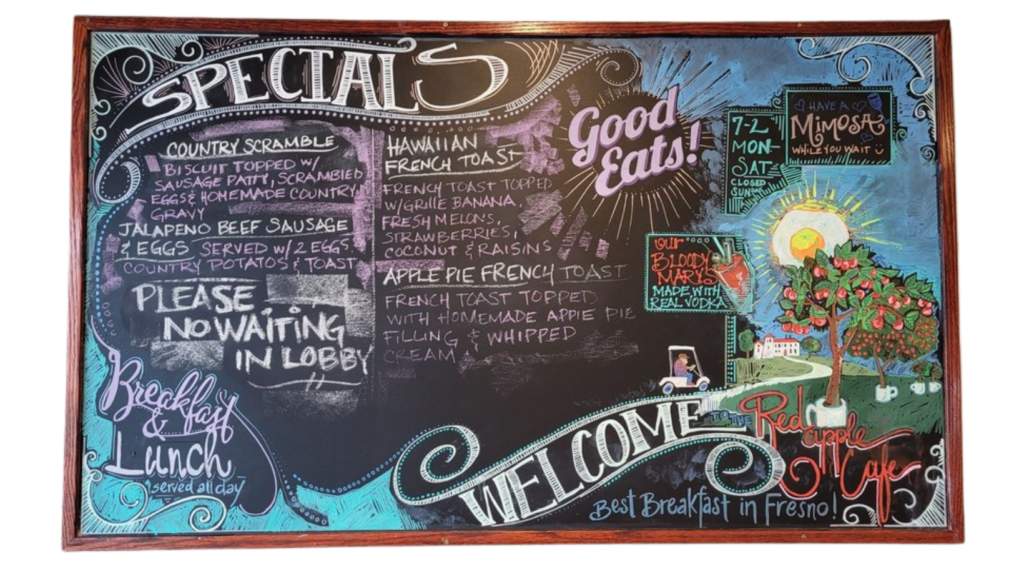 But what really sets us apart is our bar menu, which includes a range of creative cocktails that combine coffee and alcohol in unique and delicious ways. From classic mimosas to Irish coffee, we've got a drink for every occasion.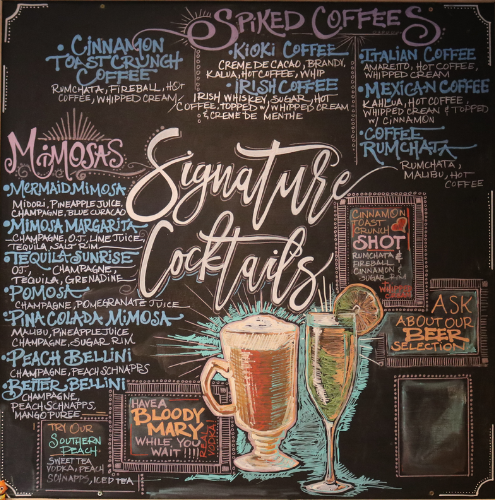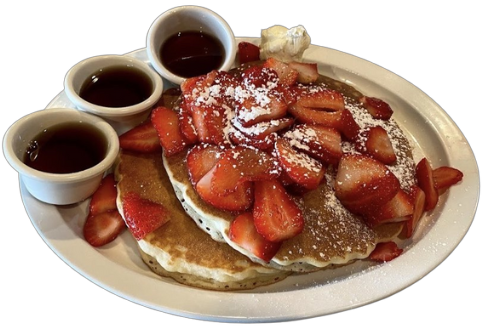 Open Mon-Sat: 7am – 2pm
Closed Sundays
(559) 261-1505
488 W Herndon Ave, Fresno, CA 93650
Where every meal is made Fresh and with Care.
We believe that the secret to a great meal is in the ingredients.
That's why we source only the freshest, locally grown produce and use high-quality meats and cheeses.
Our chefs are passionate about creating meals that are both delicious and nutritious, using creative cooking techniques and unique flavor combinations.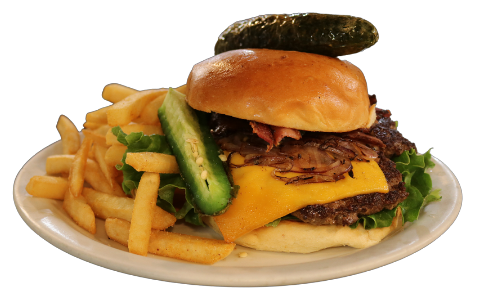 Come and experience the unique flavor and charm for yourself!
We take pride in our friendly and attentive service, ensuring that every customer feels like a valued guest.
Whether you're stopping in for a quick breakfast, a leisurely lunch, or a refreshing drink, we invite you to join us and experience the delicious flavors and cozy atmosphere that our café and bar has to offer.